Camden Gallery
LCRE Partners joined with Centro Cityworks / David Furman to assemble 3.5 acres in the heart of South End for this signature mixed-use development. After assemblage, entitlement, zoning and underwriting, the project was sold to Camden REIT. Camden Gallery delivered in 2016 as a 323-unit, Class-A apartment project with 10,000 SF of retail shop space. During construction and stabilization, LCRE successfully leased the commercial portion of the project to a vibrant array of tenants including Blaze Pizza, Ultra Running, Blue Hem, Pop the Top and Bulgogi Box.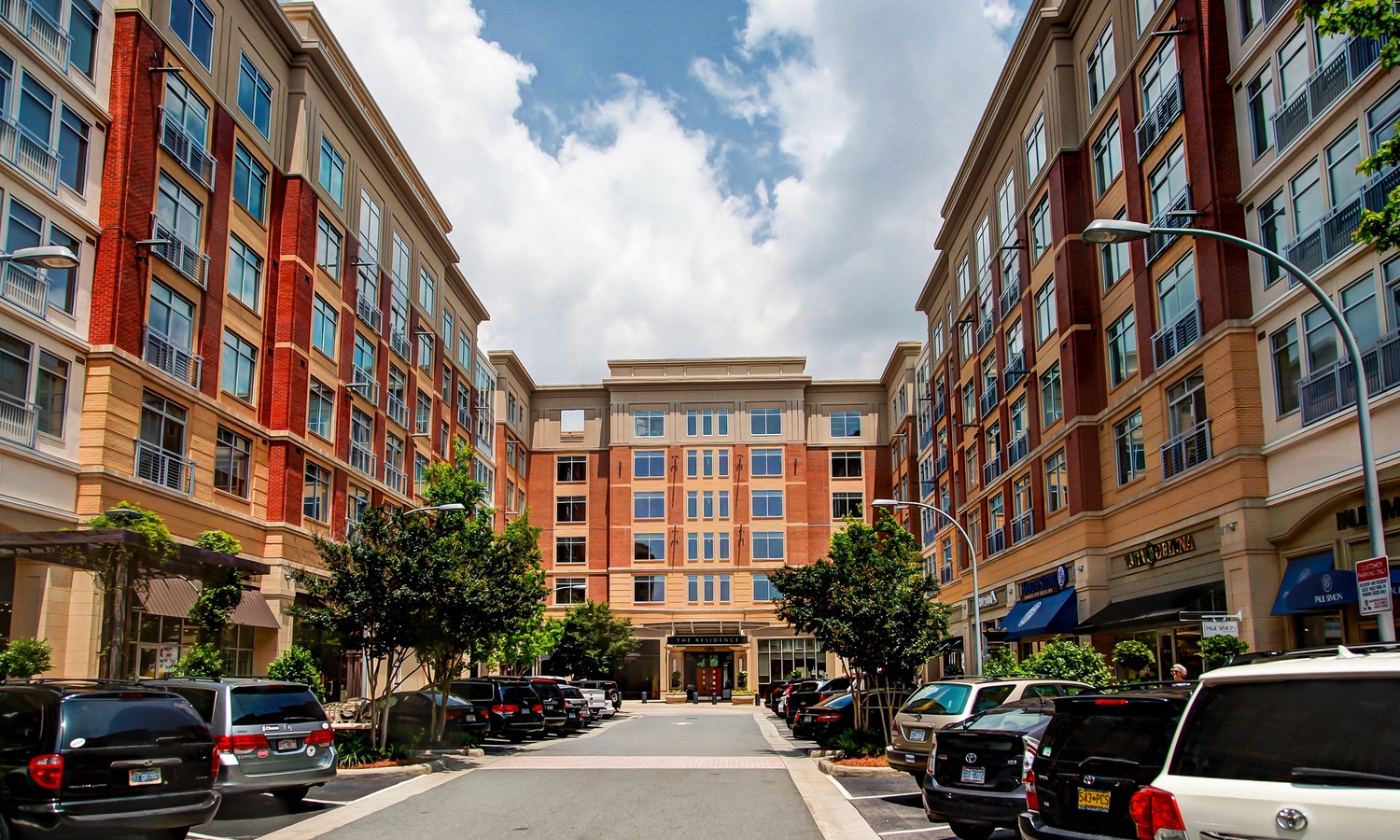 Village at SouthPark
LCRE Partners was retained by Simon Property Group to provide local leasing assistance under their national platform. LCRE facilitated leases to tenants like Cowfish, Chuy's, David's Ltd. Jewelers, Hand & Stone, Criswell & Criswell, the Shade Store, and others. The Village at SouthPark is among the most productive retail real estate in the Charlotte MSA in terms of sales per square foot.
1616 Center
LCRE Partners joined Centro Commercial / David Furman to create this progressive new office and retail development in South End. 1616 Center, located at 1616 Camden Road, is a new office environment featuring 70,000 SF of Class A office space and over 10,000 SF of street retail, including a signature corner restaurant. Beacon Partners is the owner and developer of 1616 Center. LCRE facilitated the anchor office lease with Boatsman Gillmore Wagner and completed the lease-up of the retail portion of the project.
Northside Station
300 North College St. is being acquired by a real estate investment company, led by David Furman, Jon Dixon and Aaron Ligon.
300 North College is the site of Charlotte's longest running night-life scene. Before adaptive-reuse architecture was on-trend, this mid-century 1900's warehouse building was repurposed to host bar/restaurant tenants like Mythos, Have a Nice Day Café, Bar Charlotte, and Cosmos. The property is over 33,000sf, and is adjacent to the Hearst Tower, Holiday Inn / Wake Forest, Seventh Street Station, and the 7th Street LYNX light-rail station.
300 North College Street will be repositioned as "Northside Station", a destination for dining and nightlife in Charlotte's emerging North neighborhood. Cosmos, RePublic, and Phoenix have closed. The new owners have signed 2 new leases, and BAR Charlotte will continue to operate. Bar Charlotte is operated by Bar Management Group. BMG principals also operate popular Uptown destinations like Vida, Suite, Bubble, Blackfinn, and Whiskey River.
A recent design study commissioned by Charlotte Center City Partners (among others) focuses on this vibrant submarket of Uptown and the tremendous opportunity for development beginning with the opening of the Lynx lightrail from Uptown to UNCC area. First Ward Park, UNC Charlotte's Uptown campus, Charlotte Lab School, and Google have all bought-in to the NorthEnd vision with new and upcoming facilities between 7th and 9th street, adjacent to the North of the Property. Queen City Q and the Seventh Street Public Market have become popular destinations for visitors to Charlotte, as well as Uptown workers and residents.
The new owner, 300 North College, LLC is a partnership between David Furman, Jon Dixon, and Aaron Ligon. David is an award-winning architect and developer in Charlotte, having recently been recognized recently with the 2015 Vision Award for his work not only in the private, but also the public sector in Charlotte's urban core; Jon Dixon is a local commercial real estate entrepreneur and investor; and Aaron Ligon is the principal of Ligon CRE, a boutique commercial real estate firm in Charlotte.
The re-positioning and re-tenanting of 300 North College as NorthEnd Station will happen first quarter 2016, with the announcement of 2 new tenants, which plan to renovate and re-open in early 2016.
Mark Ethridge at Bellwether Enterprise arranged for financing with Chase Allen at Bank of North Carolina, SouthPark. Ligon CRE will provide management and leasing services. John Maheras at Horack Talley law firm represented the buyer.
Tega Cay Children's Academy
LCRE Partners provided acquisition, consulting and development services for this 16,000 SF, 5-star childcare facility in the Fort Mill / Tega Cay submarket. TCCA opened in the Fall of 2015 as the second facility under the "Children's Academy" brand, and is locally-owned and operated.
The Foundry
The Foundry is a 50,000+ SF urban mixed-use property on 3.5 acres in the Charlotte CBD. LCRE Partners consulted on the note acquisition and repositioning of this asset. LCRE sold the property to a local investment group and continued the leasing and stabilization of the property, working with new tenants like Draught Gastro Pub, Mersada, Kyck, QC Exclusive and Straight Stitch.
University Center
University Center is a ground-up retail development in Johnson City, TN. The development is located at the intersection of State of Franklin and University Pkwy, adjacent to East Tennessee State University (15k enrollment), the VA Campus, a Medical College, and hundreds of student housing units.
The development has off-site access to a full-movement traffic signal intersection on State of Franklin, as well as right-in-right-out access in front of the center.
Tenants at University Center include Starbucks, Verizon, Sleep Outfitters, Subway and First Watch. LCRE Partners provided development consulting and leasing services.